Moong sprouts salad recipe or sprouted moong salad – protein packed healthy salad made with sprouted green gram, cornflakes and fresh veggies. Though making sprouts is easy, it is not a regular affair at home. But when ever i make sprouts, we love to enjoy a bowl of crunchy salad for snack. This recipe is very simple and kids will love it.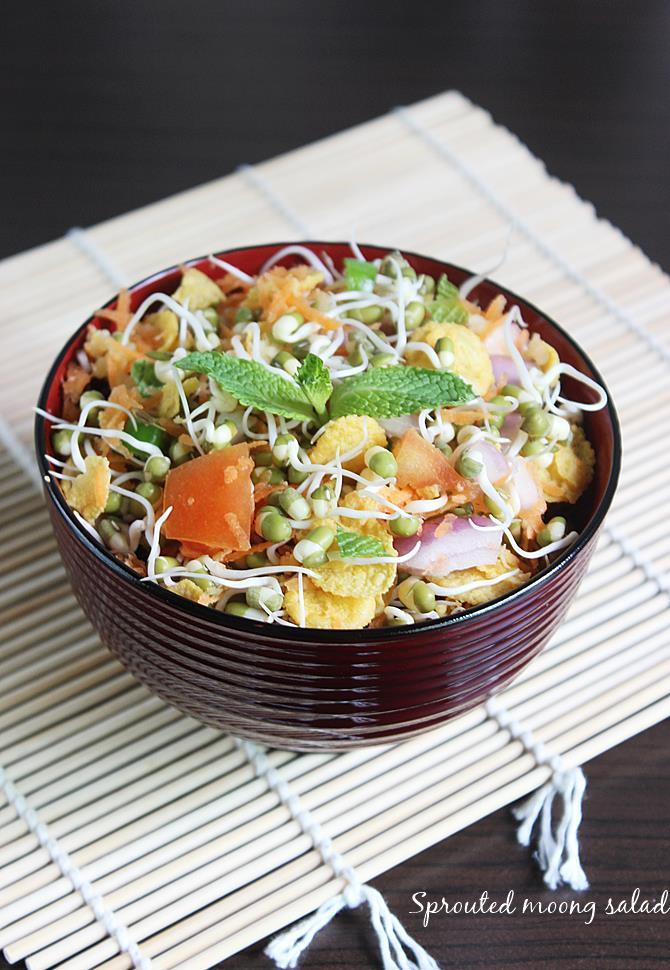 I have already shared a detailed post on how to make mung bean sprouts or green gram sprouts, but still sharing the recipe here as well. For detailed step by step photos and instructions check the post on mung bean sprouts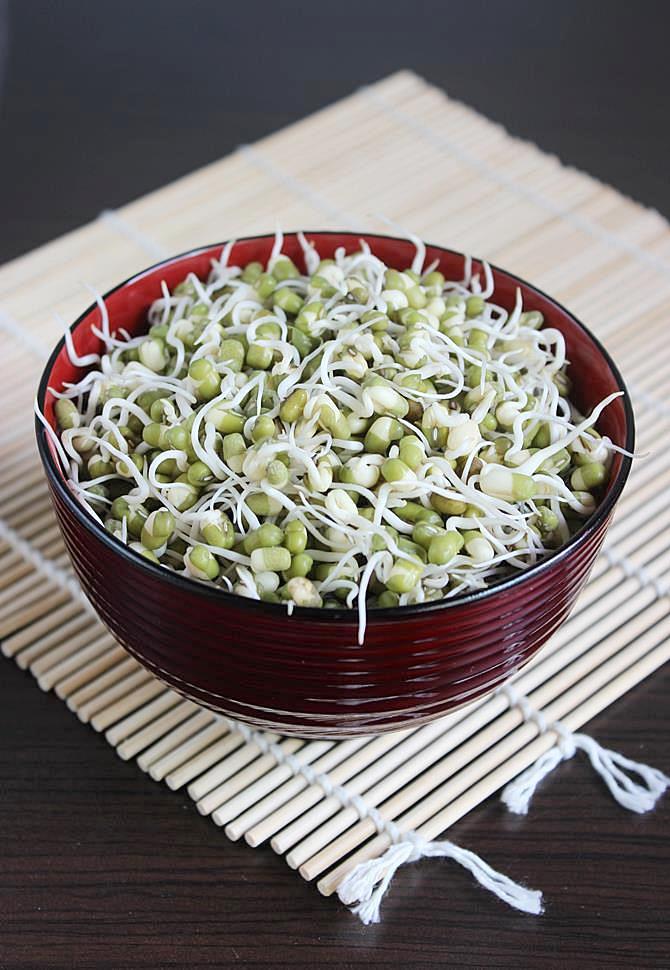 moong sprouts salad can be had as a breakfast too. These are the ingredients i used to make a single serving of this salad. Half a cup each of sprouted green gram and cornflakes, a tbsp. each of chopped onions, tomatoes and a grated carrot. Salt, lemon juice, green chili, mint, coriander, grated fresh coconut are the other ingredients i use.
I also make this with radish, beetroot, cabbage, lettuce, spring onions and celery. I rather like to go with whatever veggies i have in stock.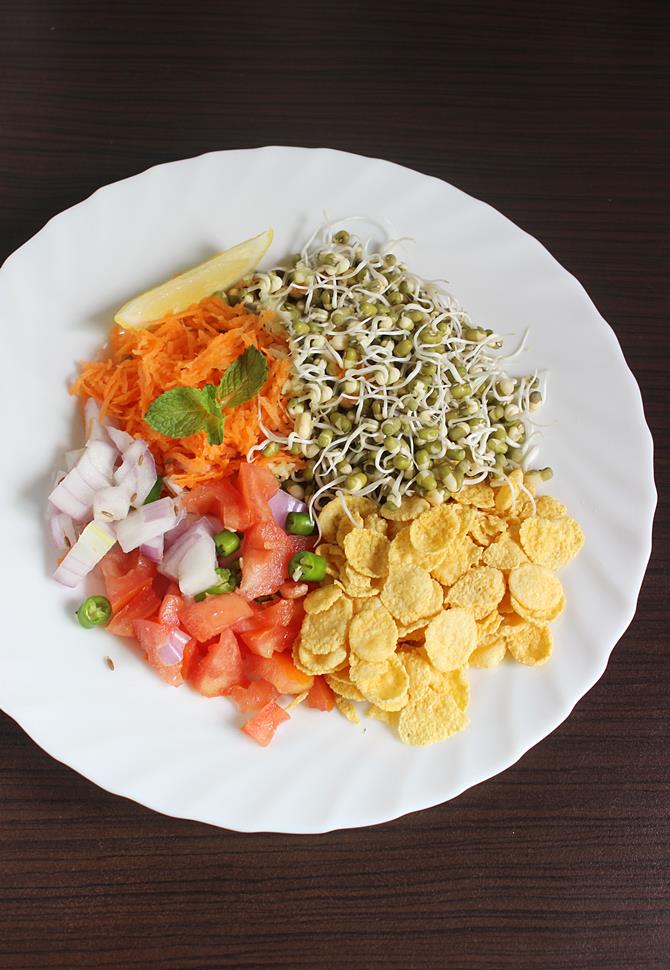 This can also be used to make grilled sandwich, just skip the cornflakes. If you have green chutney you can also use it for applying on the bread before stuffing.
Moong sprouts salad recipe below
Moong sprouts salad recipe | Sprouted moong salad recipe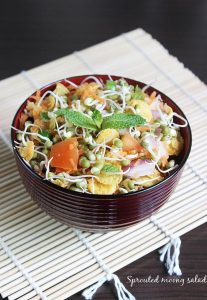 Easy and healthy salad made using sprouted green gram, cornflakes and fresh vegetables
Ingredients (240 ml cup used)
½ cup sprouted moong beans
½ cup cornflakes
1 tbsp chopped onions
1 tbsp. chopped tomatoes
½ small green chili chopped
few mint leaves or coriander leaves or celery chopped
salt as needed
lemon juice as needed
optional
1 tbsp. fresh grated coconut or finely chopped
1 tbsp. cucumber finely chopped
How to make the recipe
Wash and soak green gram or mung bean in boiled and cooled water for 8 hours.
Drain off and wash them in clean (drinking) water.
Add the moist beans to a moist muslin or cheese cloth. Make a knot.
Place it in a bowl and partially cover it.
Set them in a warm and dark place. Depending on the weather conditions, they sprout.
If the cloth dries up, sprinkle some water on the cloth to make the beans moist. Do not pour lot of water otherwise they begin to rot.
Sprouts will be ready anywhere in between 6 hours to 2 days.
Mix all the ingredients and serve moong sprouts salad immediately.
more salad recipes on the blog,
quinoa chickpeas salad
beetroot salad
radish salad
corn salad
chickpeas salad