Strawberry ice cream recipe without an ice cream maker . To make this luscious eggless strawberry ice cream we need only 3 ingredients and can be made without an ice cream maker. It turns out to be smooth creamy and luscious with a natural flavor of strawberries and taste much better than the store bought ice creams.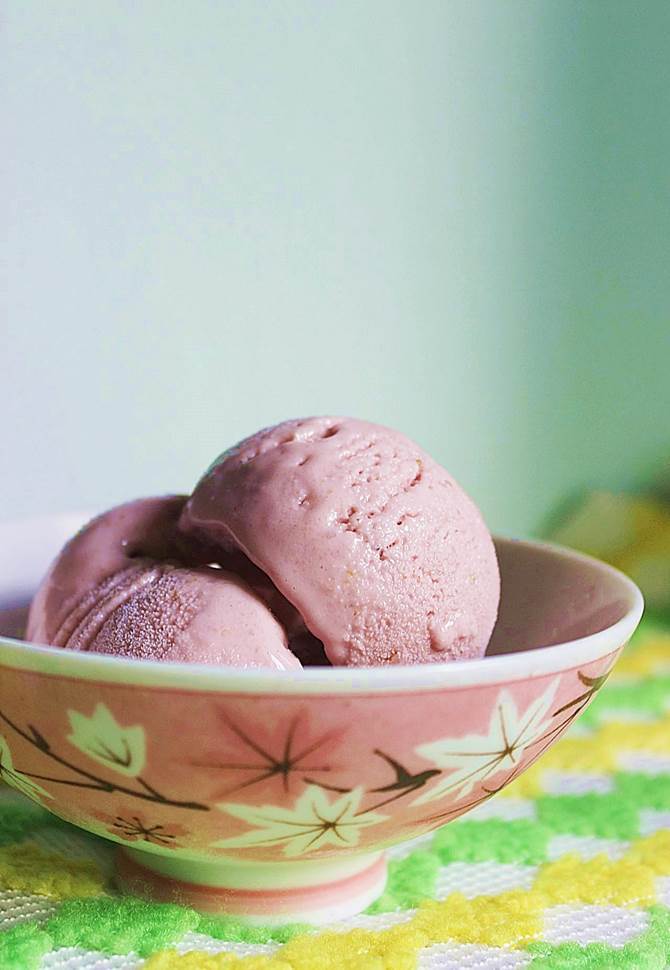 It is a no cook strawberry ice cream recipe and can just be prepared in less than 5 minutes. It is only the setting time that's going to make you wait to enjoy this delight.
 
You can make this easily for a crowd for occasions like kids birthday parties, get together or any special occasions since all you need to do is only blending. You can also replace strawberries with mangoes or bananas and follow the same recipe.
This strawberry ice cream will not have ice crystals formed since there is no milk used instead condensed milk is used. However I suggest using it up within 4 t0 6 days.
You may like to check these 10 easy Ice cream recipes
Some of them are
Vanilla ice cream without ice cream maker
Chocolate Ice cream
Mango ice cream
Chocolate banana ice cream
3 ingredient Strawberry banana ice cream
Ore ice cream
 
How to make a eggless strawberry ice cream
1. Wash strawberries under running water, drain the water and dry them on a kitchen towel.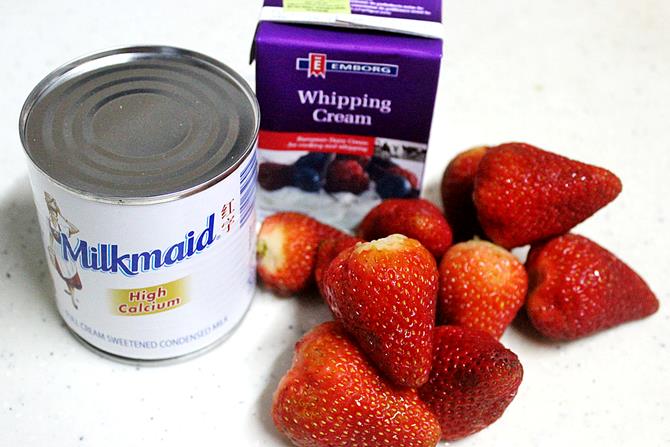 2. Add condensed milk, whipping cream and strawberries to a blender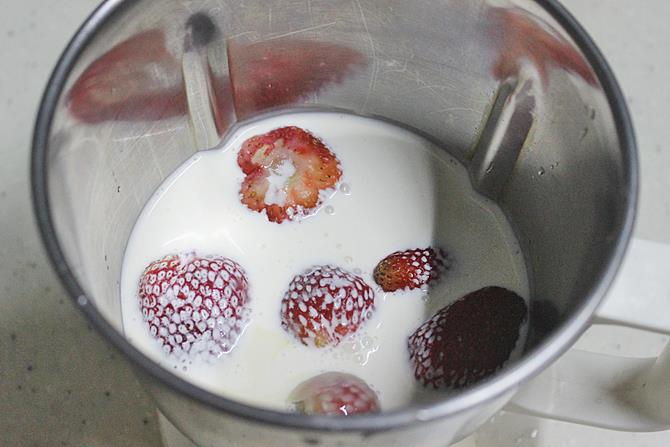 3. Blend well till smooth.If you do not have a powerful blender then blend the strawberries first and then add the rest of the ingredients and blend again. I passed the blended cream through a sieve to discard the seeds.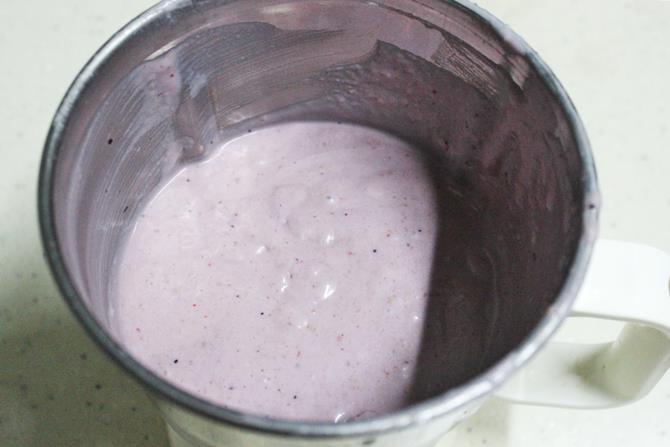 4. Transfer to a freezer safe box.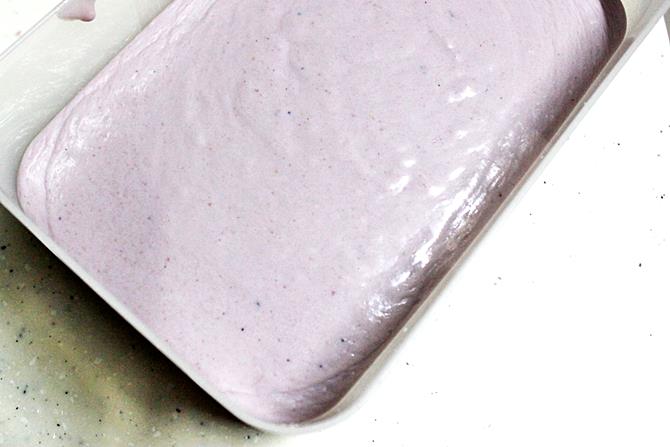 5. You could mix in some small strawberry chunks to the blended cream and then transfer to a freezer safe box and freeze it over night or until set for about 4 hours.
Strawberry ice cream is ready to serve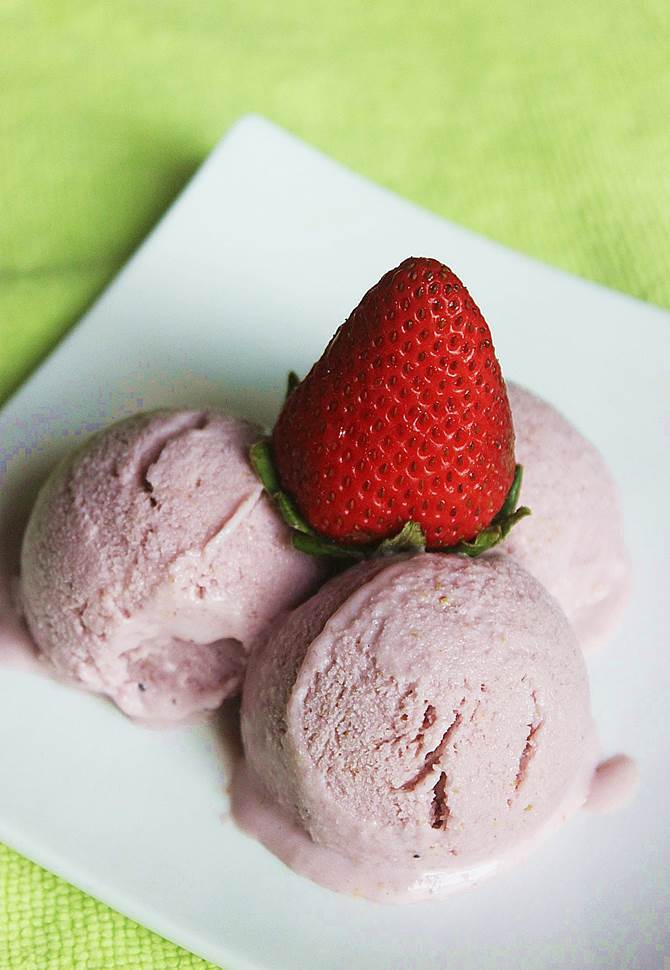 Strawberry ice cream recipe below
Strawberry ice cream recipe without an ice cream maker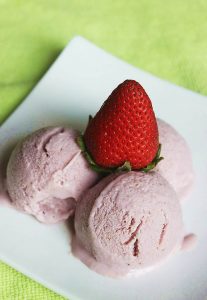 Eggless strawberry ice cream that can be made without an ice cream maker and needs no cooking
Yield / Serves:
4 to 5 cups
Ingredients (240 ml cup used)
1 lb. fresh strawberries (450 grams / ½ kg)
200 ml cream with 35 to 25% fats
1 can of sweetened condensed milk (392 gms)
How to make the recipe
Wash strawberries, drain the water and dry them on a kitchen towel. Make sure there is no dripping water from the strawberries, any dripping water will form crystals in the ice cream once it is set.
Add all the ingredients to a blender and blend till smooth. If desired you could filter it to remove seeds.
Pour the blended mix to a freezer safe container and freeze until set for few hours or overnight. You can add in tiny bits of strawberries to the blended mix before you transfer to the container, if you like them in the ice cream.
Scoop and serve Strawberry Ice cream.