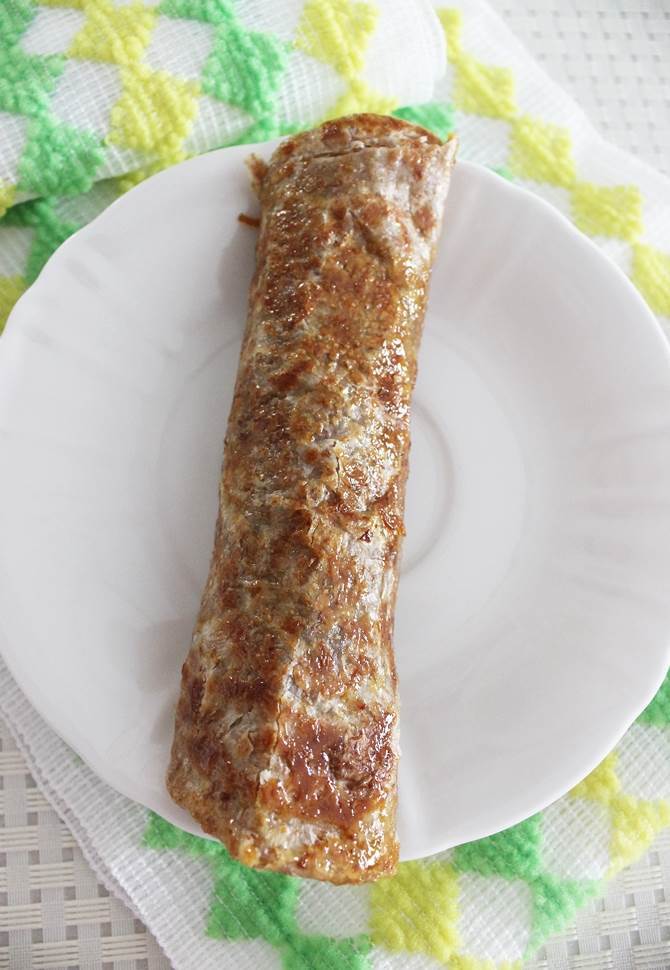 It's been a long time since I shared a kid's recipe here. Today's Sweet Paratha Rolls are surely going to wow your little hearts. Yes it's true. Most kids have a sweet tooth and would love to begin their day with a sweet tasting breakfast.

These Sweet paratha rolls can be made with a combination of carrot, pumpkin, coconut, paneer or apple. If asked which is the best tasting of all these I would vote for the Pumpkin and my kids vote for the coconut and pumpkin combo. The various ingredients that I have tried and tasted have been mentioned above.

I have tried using jaggery, thick jaggery syrup, dates syrup and coconut palm sugar. Any sweetener that has no debris works fine for this. I know the pictures are not good, but don't judge it by its appearance. It is just a reflection of my laziness , never tried to get good shots since these rolls always happen in a hurry.

At times I depend on the frozen foods like frozen whole meal plain paratha. These whole meal parathas are a better choice than the frozen stuffed parathas. These plain parathas are handy when i don't have enough time to prepare a breakfast while the kids and hubby ought to leave home for the day. These parathas are one of the quickest breakfasts I can prepare for them. These can also be prepared with homemade paratha or rotis (that are thicker than the regular one).

These can also be packed for kids Lunch box, but If made with homemade parathas and I don't know if the frozen parathas stay good in the lunch box.

This is not much of a recipe.The ingredients are listed below but I have not specified the quantity, use your own judgment while you use them.

Ingredients
Parathas
Grated pumpkin or carrot or shredded coconut or grated apple
Crumbled paneer
Jaggery, coconut palm sugar or thick jaggery syrup or dates syrup
Cardamom powder

how to make sweet paratha rolls
1.Heat a tawa and begin to cook the paratha on a medium flame
2.When one of the sides is cooked well, flip it and then drizzle the ingredients you desire along with jaggery.
3.Flip it back when the other side is done
4.Jaggery begins to melt off and will get cooked along with the other ingredients. Cook for 2 to 3 mins. The jaggery melts and moisture oozes out. Cook till the mix becomes thick, sticky and bubbling.
5.Flip it back and you see the mixture ends up gooey. Spread it evenly and cook on the outer side on a low flame for a min or two. You get a crusty outer if you sprinkle little jaggery on the outer side too and fry.
6.Roll it. There is no need to insert a tooth pick. It will just stick up.
The mixture inside will be very hot and doesn't cool fast. Take care when you serve your kids. Cool thoroughly and serve.
Note: if you are using paneer, dont overcook otherwise the paneer becomes rubbery