Tomato curry recipe – Onion and tomatoes form the base of our Indian curries, we generally use them to make any curry and top up with the main vegetable like drumstick, ladies finger, cauliflower. But using only tomatoes and onions we can make a great tasting curry.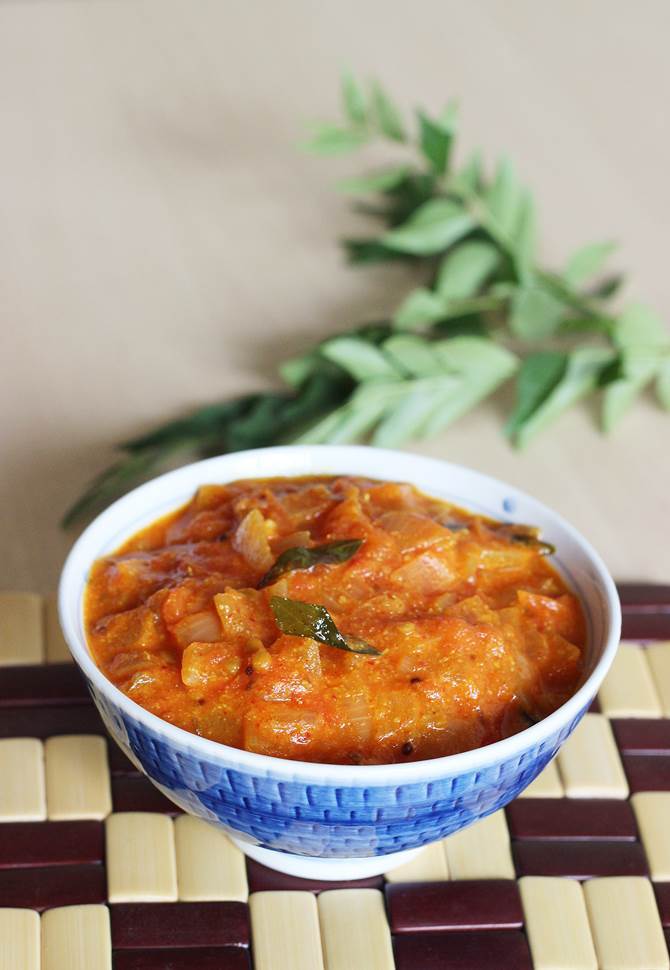 Iam sharing an easy and simple tomato curry recipe that can be prepared even by bachelors. This recipe needs no ginger garlic, no garam masala, yet it tastes great and is finger licking with a nutty taste. It is a traditional way of preparing a curry in the coastal regions of Andhra Pradesh. There are other versions too, but this is the one I like and often cook. It goes well with steamed rice, chapathi or even poori.
I generally don't like to blend or grind tomatoes or onions for the curry recipe, unless it is a gravy recipe or something that adds taste to the curry. But if you don't like to see the seeds of tomatoes in the curry, then you will have to blend them and strain through a filter.
To make tomato curry, I have boiled them for 3 to 4 minutes, so that the skin can be removed easily. This is however optional and depends on ones likes or dislikes to see the tomato skin in the curry.
Tomato curry recipe card
Tomato curry | Tomato kura (andhra tomato curry recipe)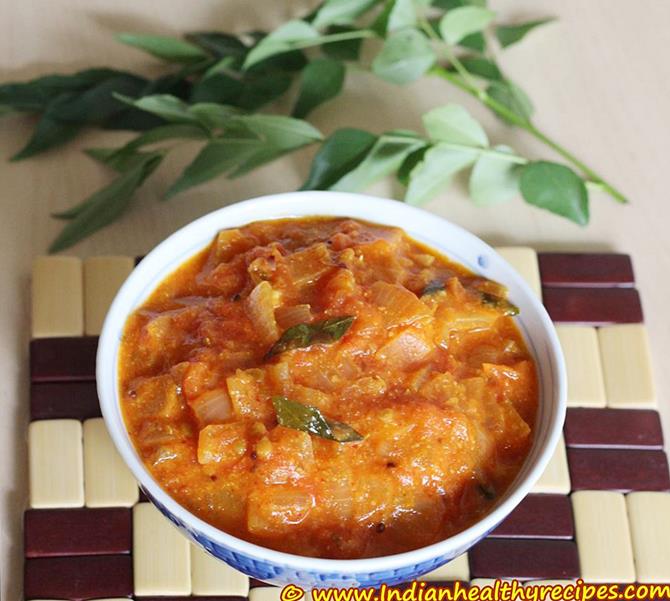 Tomato curry that goes great with rice , chapathi or paratha
Ingredients (240 ml cup used)
3 large tomatoes
2 medium onions chopped
1 green chili slit
1 sprig curry leaves
¼ to ½ tsp. mustard
¼ to ½ tsp. cumin
Pinch of hing
1 tsp. red chili powder
⅛ to ¼ tsp turmeric/haldi
1 tbsp. roasted white sesame seeds
¼ cup thick coconut milk
Oil 1 to 2 tbsp. Or as needed
Salt to taste
How to make the recipe
Make a fine powder of the roasted sesame seeds. Set this aside
Optional step: Boil tomatoes for 3 to 4 minutes, for the skin to loosen. Once cool, remove the skin and discard. Discard the core as well and chop the tomatoes.
Add oil to a pan and heat it. Add cumin and mustard, when they begin to sizzle add curry leaves, green chili and hing.
Add chopped onions, salt and fry lightly till they turn pink. Add the chopped tomatoes, turmeric. Fry for about 3 to 4 minutes. You can cook covered till the tomatoes turn soft and mushy.
Add red chili powder, sesame seeds powder. Mix and cook for one to two minutes.
Add coconut milk and stir. When the curry begins to bubble up, switch off the stove. Cooking for longer will curdle the curry.
Notes
You can blend tomatoes and filter them to remove skin and seeds instead of boiling and peeling off the skin
For more simple curry recipes, check
beetroot curry
capsicum masala curry
soya chunks curry
cauliflower curry
ladies finger curry
potato curry
How to make tomato curry with step by step pictures
1.This step is optional. Wash and boil whole tomatoes in enough water to loosen the skin. This takes around 3 to 4 mins. But depends on the kind of tomatoes. While boiling just pick up one tomato with a spoon and check if the skin looks loose.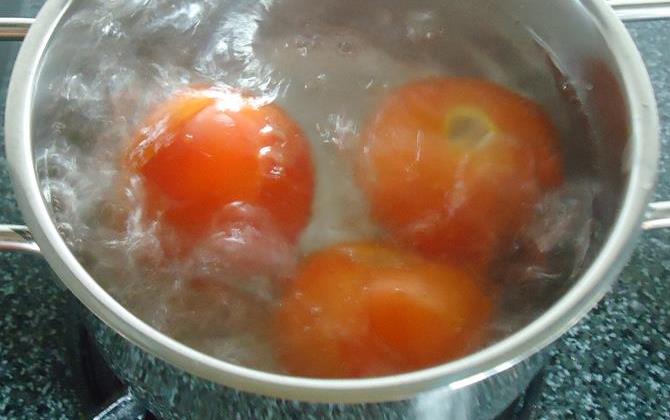 2.Peel of the skin and discard. Chop tomatoes to small, remove the core from the center.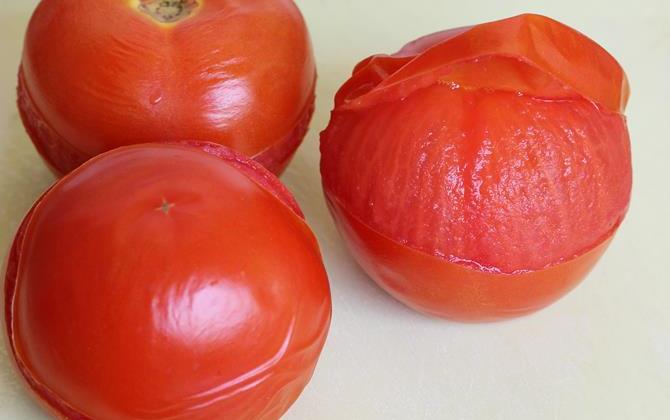 3.Toast sesame seeds and make a fine powder, set aside.
4. Heat a pan with oil, add mustard cumin, curry leaves and green chili. When they splutter add hing.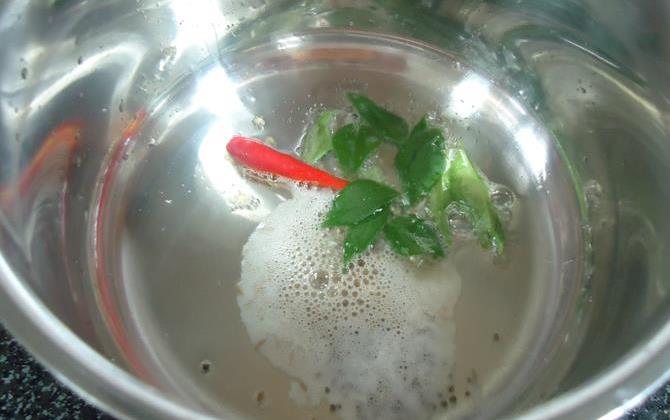 5. Add onions, sprinkle salt and fry till they turn slightly pink not golden. Takes only 1 to 2 mins. Do not brown the onions.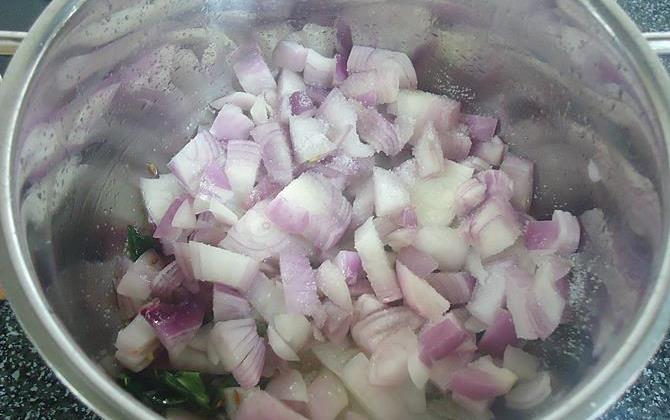 6. Add chopped tomatoes, turmeric, fry for 3 to 4 minutes.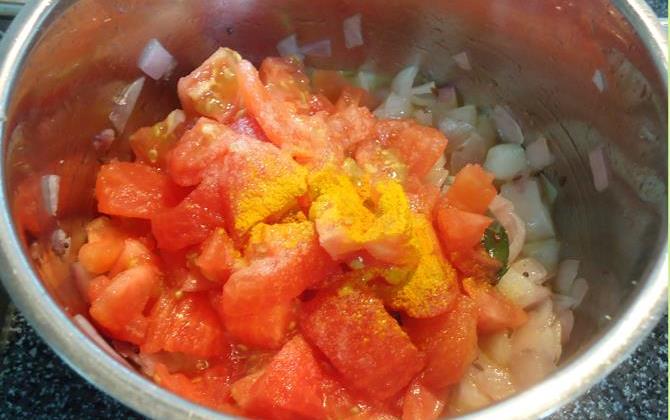 7. Cover and cook till the tomatoes turn fully mushy and soft.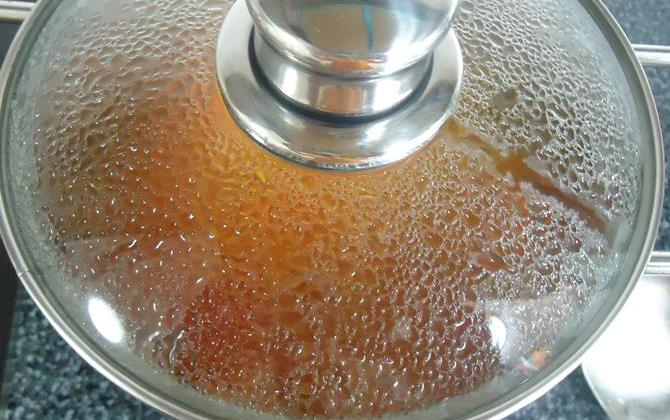 8. Add red chili powder, adjust salt and fry for a min or 2.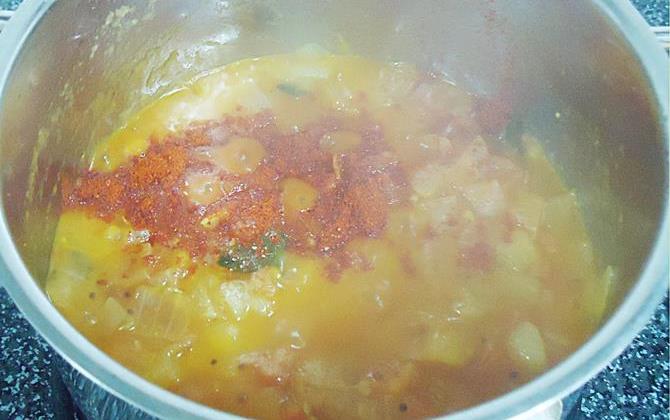 9. Add sesame seed powder, mix and cook for a min.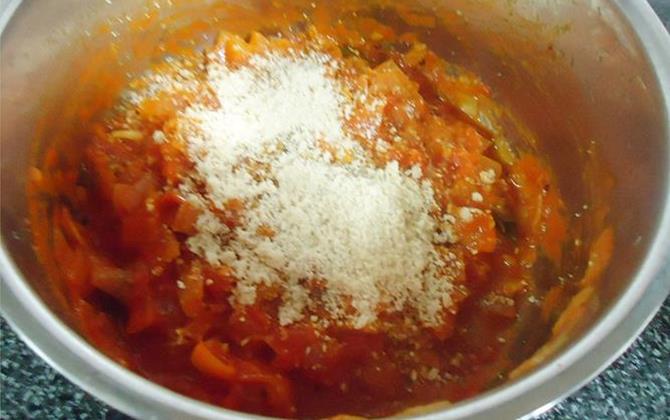 10. Pour coconut milk. Mix well. Simmer for a min or 2. Off the heat. Do not cook for long else the curry looks curdled.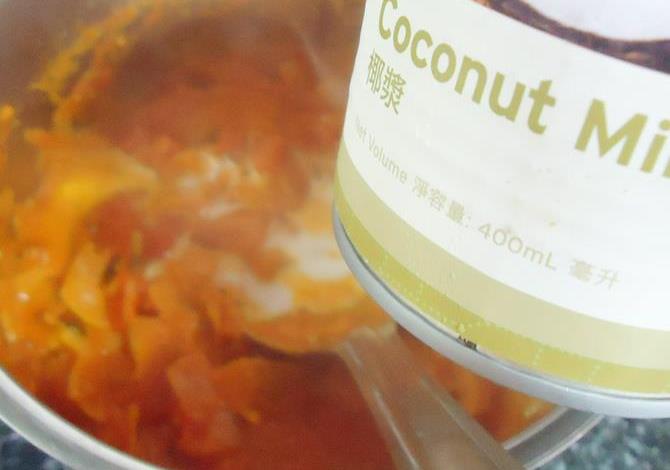 Tomato curry is ready to serve. Serve hot with ghee and rice or roti.