vegan strawberry ice cream or strawberry almond ice cream. This strawberry almond ice cream is one of the healthiest and delicious i have tried recently. There is one more strawberry ice cream shared earlier on the blog made with milk and cream. This ice cream has no sugar and no added fats. I used ripe bananas to sweeten and add volume.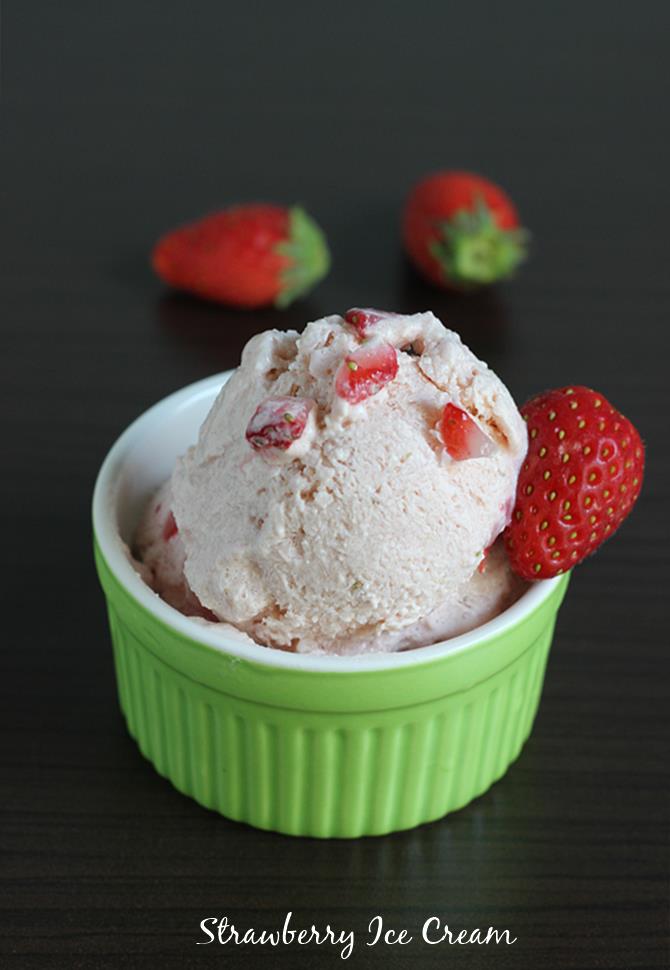 Fresh or frozen strawberries can be used. Almonds or cashews would be the best choice to add fats and texture.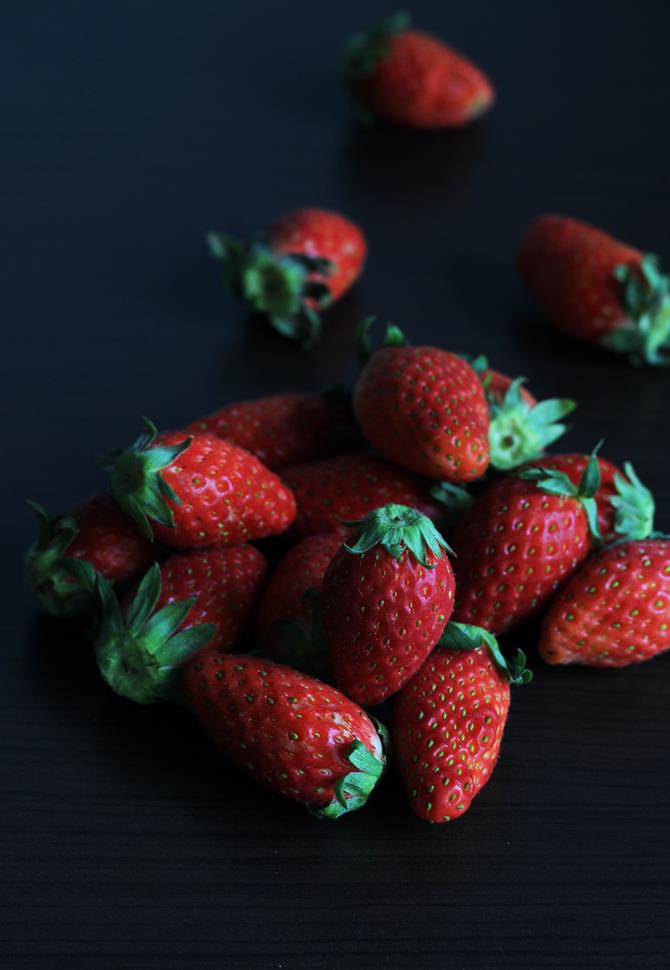 I made this without a ice cream maker, it can just be made in a food processor or a blender. Food processor yields the best results.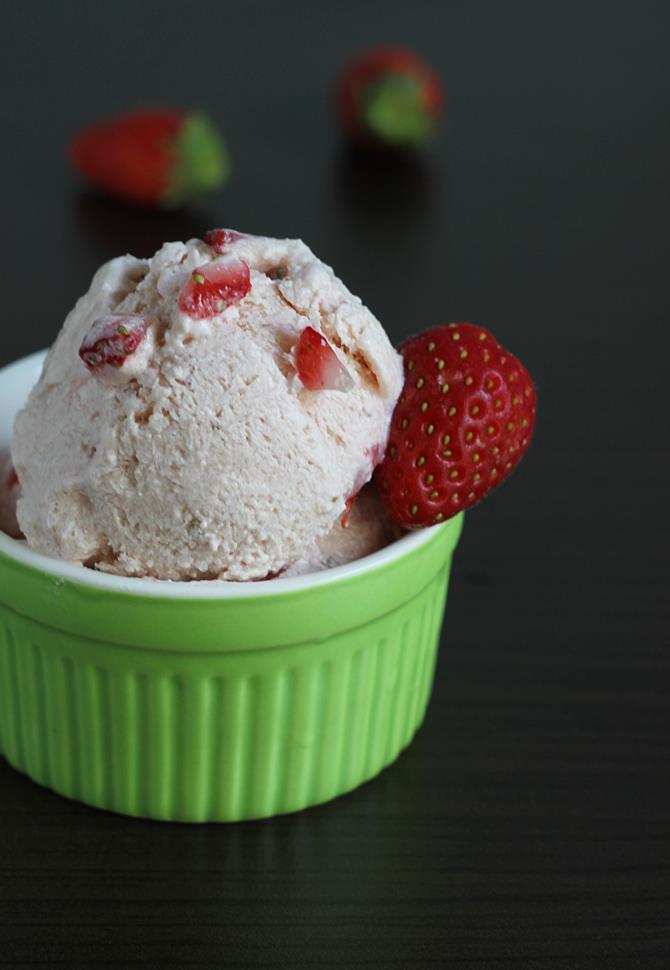 more easy desserts,
 
chocolate pannacotta
tofu chocolate mousse
chocolate mug cake
chocolate banana freezer fudge
chocolate burfi

 
Find vegan strawberry ice cream recipe below
vegan strawberry ice cream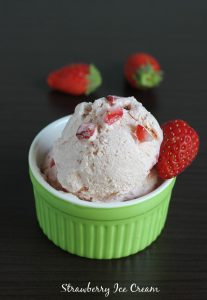 Quick vegan ice cream with no added sugar
Ingredients (240 ml cup used)
1 cup chopped frozen strawberries
¼ cup almonds or almond yogurt
2 large ripe bananas sliced & frozen( about 2 cups)
1 tsp. lemon juice (optional, refer notes)
How to make the recipe
Soak almonds for about 4 hours, peel off the skin.
Peel banana, slice and toss them in one tsp lemon juice.
Freeze banana for 2 hours and strawberries for 30 minutes.
Process almonds and strawberries to smooth puree in a food processor or blender. Make sure the mixture is really smooth and you may also pass it through a sieve as I did.
Add bananas and process until the mixture looks fluffy and creamy.
Pour it to a container and freeze it for just 2 to 3 hours or until set. Serve immediately. Over freezing may form ice crystals since there are no added fats in the recipe, so serve it when it is just set.
Notes
Lemon juice is used to prevent banana from discoloring. If discolored the ice cream may get a different color.